Improving Customer Experience – Transforming POS Systems
A modern Point-of-Sale (POS) solution is critical to deliver the enhanced digital experience customers expect in stores. A POS implementation should be able to introduce new features quickly and improve operational efficiency without increasing complexity and running costs.
POS Modernization Services
Retailers have many options to improve their existing POS systems. From an upgrade or replacement of the existing POS application to re-engineering and transformation of the existing implementation. SkillNet helps retailers transform their POS systems globally across all of these options. Our teams of expert consultants provide services from solution and customer journey design to implementation and managed support at scale.
SkillNet provides the following services to modernize and implement optimal POS solutions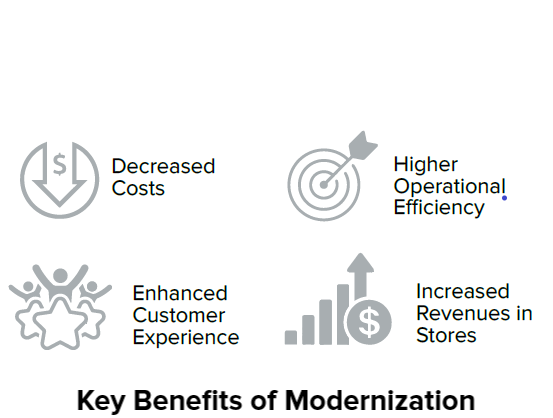 Standards For A Successful POS Modernization – Systems Evaluation
For a successful POS modernization program, retailers have to identify tactical and strategic ways to improve existing POS systems. We measure existing POS implementations against the following standards of successful modern commerce leaders.
Availability of Customer Journeys
Discover available journeys versus a catalog of best practice journeys
Friction points analysis (includes main omnichannel ordering flows) to identify interactions that can be digitally improved
Product Fit
Compare the main POS application features vs the existing implementation of POS.
Identify existing customizations, gaps, simplification opportunities and alignment to the vendor roadmap
Mobility
Mobile capability and setup in stores to serve staff and customer mobile devices
Modern Commerce Engine
SkillNet's Modern Commerce Engine fast tracks a retailer's POS Modernization journey. It consists of a set of tools and methodologies which accelerate the implementation and migration of enterprise commerce applications. Based on the customer's commerce transformation journey, Team SkillNet uses the applicable tools to speed up delivery and improve ongoing support. Highlight modules include:
The Customer Journey Catalog
POS Modernization Roadmap
Free assessment
SkillNet is offering a free 2-day assessment of your current retail POS systems. The assessment includes guided workshops, review of your incident management and architecture documentation and benchmark demos of the Modern Commerce Engine.
On completion of the assessment, SkillNet will provide a report on the status of your current retail POS modernization journey. It will highlight areas which have opportunities for immediate improvement, including practical recommendations and potential next steps to maximize the value of current investments. Finally, the report will help you establish a roadmap for the modernization of the store systems in alignment with your business objectives.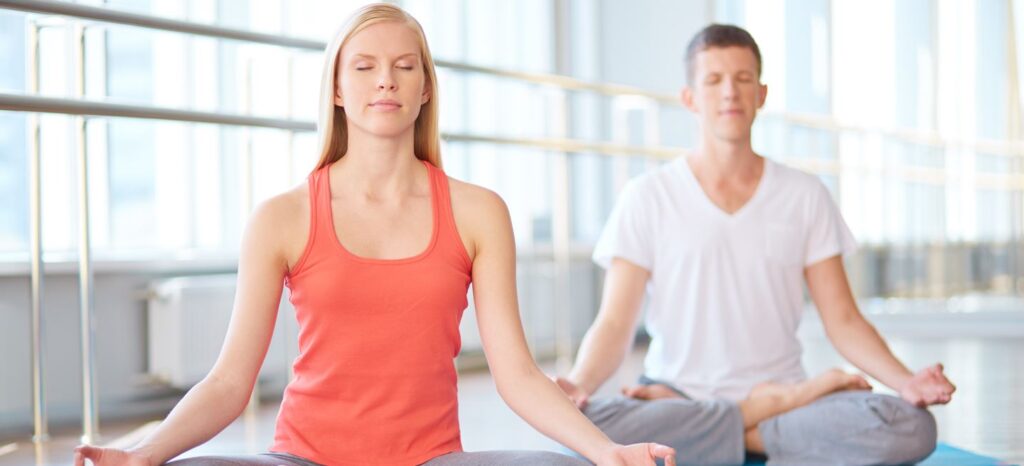 Gary Konitzer

IT Director, Fleet Farm

We appreciate SkillNet's dedication and omnichannel expertise in creating a compelling experience for our customers. The new mobile app helps us directly connect with customers and provide better services. We are already seeing the impact of the increased engagement.

CEO

A Global Retailer

We needed an experienced global partner with proven international technical expertise to implement and integrate our new store and e-commerce technologies. SkillNet's experience as a leader in international Xstore implementations and omnichannel transformations made them a winning choice as the implementation partner for the national expansion of our enterprise.
Get In Touch With Us
SkillNet Solutions, Makers of Modern Commerce, provides consulting and technology services to companies that are digitally transforming to modern commerce enterprises.