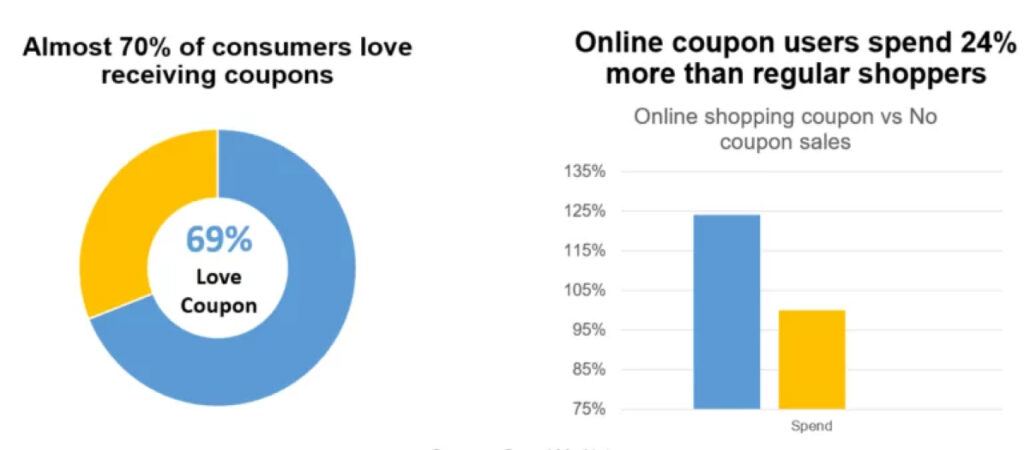 A recent Retail Dive trendline "How the purpose of stores are evolving" gave a detailed analysis of how retail stores are transforming into a shopping experience. The pandemic has forced almost every retailer – irrespective of the type – to reconsider their strategy as competitors, technology and consumer behavior evolve.
According to an Accenture study – 91% of customers are more likely to purchase from brands that provide them with meaningful and relevant offers.
What does this mean for you as a retailer – "how to drive shoppers to your stores again?" One easy hack is – Bounce Back Coupons.
A bounce-back coupon is not only an opportunity for retailers to improve traffic, but also it helps with more meaningful and personalized engagements with the customer.
Bounce back coupon
A bounce-back coupon is created during a customer transaction. It is a coupon on the receipt itself, it makes it attractive for customers to visit again, to "bounce back," or return and buy more in the near future. The bounce-back coupons are somewhat different than an instant redemption coupon (IRC). IRCs are adhesive-backed liner affixed to a promotional offer attached to your package. That is for instant gratification. IRCs may not encourage repeat shopping. Whereas Bounce back coupons provide incentives for more visits and purchases.
Let us further explain the concept of bounce back coupon with an example. Say a customer shopped from your store. The store receipt automatically prints a 10% discount coupon for their next visit to be done within 4 weeks. This incentive is timebound and offers a specific discount to promote additional impulse purchases on the next visit.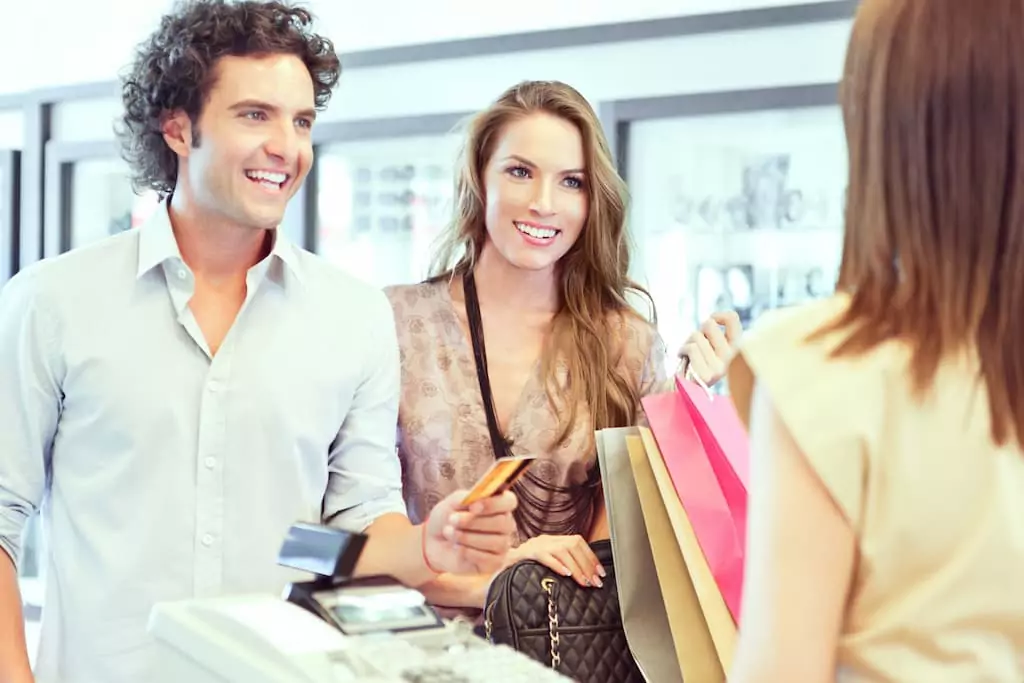 This is not just it. If a retailer is trying to promote a new category, starting a new outlet in a nearby location, or has an end-of-season sale coming up. You can promote these in a bounce-back coupon. If you would like to offload inventory before the next holiday season. You can offer the bounce-back coupon before the arrival of new stock!
Extension of bounce-back coupon
The example of bounce back coupon we saw until now was just for the stores. This concept can also be extended to almost every channel of the retailer.
Example for eCommerce
In the case of eCommerce, retailers have two more opportunities to interact with shoppers besides the website visit. Opportunity number one is the mail of invoice or receipt sent to the shopper. Opportunity number two is when a physical product is delivered to the shopper.
Sending email invoice is similar to opportunity number one that we saw in the in-store bounce-back coupon option above. In the case of Opportunity number two – the carton of the shipment can have a QR code that reads – "Scan for exciting offer curated for you!".
This exciting, curated offer has to be very specific to the shopper, how? Based on shopper's transaction history, based on shopper's recent purchase, or based on shoppers browsing history. In fact, retailers can design the offer based on nearby store's inventory levels as well as what the store wants to promote. All this can be achieved using the data and analytics that can be programmed at the backend.
Example for a mobile app
Shoppers browse products on retailer's apps as well. What does your company do with that data? Is there any opportunity there? Yes indeed. The extension of the concept of bounce-back coupon is available in apps as well. Retailers can use the app notifications as well as the visit history to the eCommerce store.
An integrated approach for omnichannel bounce-back coupons
The new age shopper is not just interacting with retailers on one channel. Customer engagement is happening across channels – multichannel. For a seamless experience, one would need an integrated /omnichannel approach for the simplest of growth solutions including bounce-back coupons. The omnichannel retail solution requires disparate retail systems to communicate seamlessly to provide an omnichannel customer experience. This seamless experience can be achieved with – MACH (Microservices based, API-first, Cloud-native SaaS and Headless) architecture, plus, a very strong data analytics backbone that can collect data from these disparate systems and make sense of the same.
Solutions like a bounce-back coupon can be platform agnostic. It can be as easy as an independent system providing a feed to a retailer's manifest system (for eCommerce orders) or a mailing solution to customize the bounce-back coupon with transaction invoice email. Can this solution integrate with a POS solution to generate customized transaction receipts? Can you provide such a solution as a bounce-back coupon to your in-store shoppers with an existing POS system?
Ask our experts – we have partnered with several clients to create small, repeatable, and scalable experiments, and created solutions to grow retailer businesses including a bounce-back coupon program for a European wellness retailer. It has helped the client improve RoI.
Engage with one of our experts
According to the client – "..we are deploying Bounce Back promotions across our retail and online estate for the last 12 months to encourage customers to make repeat purchases and additional visits…"