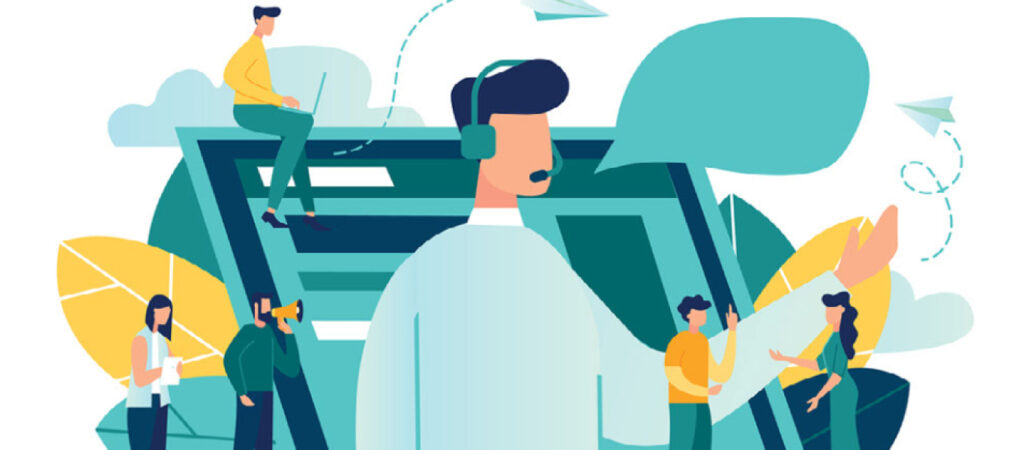 A voice interface in retail customer journeys can bring new insights and a better customer experience. Bots are now very easy to integrate to applications and the support for voice and text recognition inputs backed by machine learning continues to improve exponentially in capability, supporting more general use cases. As a consequence, the transition from bot interaction to speaking with a service representative can be made more seamlessly with better contextual data available from the start.
Another driver for further integration and digital transformation in the call center has been the COVID pandemic, which forced many call center representatives to work from home away from their existing call center infrastructure. The solutions for them are also the basis for further cloud-based integration.
Due to these, as is the case for other traditional sales channels, the call center is much further integrated into the operations and metrics of execution of retail customer journeys, which are by definition channel-agnostic.
In response, the market for call center as a service(CCaaS) solutions is rapidly evolving. The latest Gartner Magic Quadrant 2021 shows that there are still many relative niche players providing specialized solutions with the notable exception of the behemoth cloud provider AWS.
A combination of AWS tools, including Alexa and AWS Connect can provide a complete cloud-based end-to-end solution for seamless integration of voice into existing customer journeys.
As well as channel-agnostic and self-service customer interactions, solutions in the CCaaS solution space include process orchestration, resource management, employee engagement and reporting metrics for operations and customer insights.
As enablers of Modern Commerce, in SkillNet we have found that the opportunities for integration with established eCommerce and mobile channels can bring immediate value, both to adding capabilities to the execution of core customer journeys and to the insights on conversion and real-time sentiment analysis.
The progress of these solutions has made setting up integrated demos and proofs of concept a straightforward activity, allowing for experimentation and incremental iterations in short timeframes.
This is the preferred approach to ensure that retail customer journeys evolve based on the data from the interactions with the consumers.
Today, however, many customer journeys still end with the promise of a call from a call center agent, that might or might not happen and which the customer might or might not pick up. Or with an attempt from the customer to call a number that takes them out of the application context in which they are in, so they can join a dreaded queue on the phone, for the privilege of repeating all of the information they already provided after a few minutes.
Over the next few years, voice integration will become a mandatory feature of modern commerce. At SkillNet we can help with that voice integration today and ensure that customer experience is improved right away rather than in the future.
This Blog first appeared on Medium.