Team
Our Team Is An Extension Of Yours
Spanning three continents and handling projects in over 63 countries, we deliver modern commerce seamlessly across the world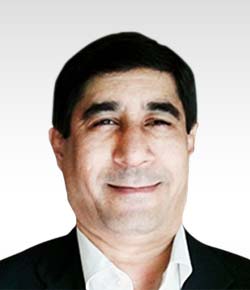 Vivek Damle, Ph.D
Head, India Operations |
Dr. Vivek Damle is one of the founders of SkillNet Solutions. As the Chairman and Managing Director of SkillNet India, he oversees the corporate development and operations across all the offices. Vivek holds a Doctor of Philosophy degree in Management of Biotechnology and Agribusiness from the University of Illinois at Urbana-Champaign ( UUIC). Dr. Damle was also the International Director of the University of Illinois at Urbana-Champaign's College of Agriculture, Consumer, and Environmental Sciences Alumni Board. He has recently been appointed by The University of Illinois Board of Trustees to lead the University of Illinois Urbana-Champaign (UIUC) outreach India.
Get In Touch With Us
SkillNet Solutions, Makers of Modern Commerce, provides digital transformation consulting and technology services to companies that are looking to modernize their omnichannel touchpoints to better engage and transact with their customers.