Team
Our Team Is An Extension Of Yours
Spanning three continents and handling projects in over 63 countries, we deliver modern commerce seamlessly across the world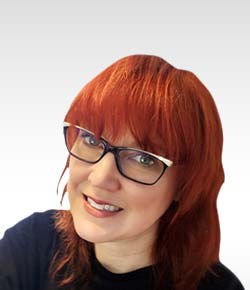 Jennifer OllisRoth
Vice President – People |
Jennifer is responsible for all aspects of employee welfare. She is continuously driving improvements & changes for individuals and teams to be aligned and also support the organization's strategic objectives. She uses her expertise in Operations & HR to create an environment that is productive, meaningful, and rewarding for everyone. She has 20+ years of blended experiences in Global Organization Operations, Human resources, IT Solutions Consulting, and Project Management.
Jennifer enjoys exploring the magnificent outdoors. Whether in her backyard or when traveling afar, you can find her outside in all seasons. When the weather doesn't permit, you'll find her building something in her workshop or simply chilling with a glass of wine with her nose in a book.
Get In Touch With Us
SkillNet Solutions, Makers of Modern Commerce, provides digital transformation consulting and technology services to companies that are looking to modernize their omnichannel touchpoints to better engage and transact with their customers.