Backcountry
Backcountry has been a leading outdoor retailer since 1996. Backcountry elevates the entire outdoor experience. 
Blick Art Materials
Established in 1911, Blick art materials is one of the oldest and largest art materials suppliers in the United States. The company operates more than 65 retail stores in the United States. The Blick Art Materials offers over 90,000 products for artists.
Burberry
Founded in 1856, Burberry is a luxury fashion house with more than 450 store locations in more than 50 countries, and £2.5 billion in revenue.
Comex
Comex is one of the world's largest paint manufacturer and distributor. Comex operates more than 4000 retail locations.
Komax
Komax has 176 stores across Latin America. They have stores for different brands such as Gap, Old Navy, D&G, Banana Republic, Ralph Lauren and Brooks Brothers et al.
lululemon
One of the fastest-growing retailers and awarded as Forbes "Retailer of the year" 2019, lululemon Athletica operates close to 500 stores in more than 15 countries.
pennsylvania liquor control board
With revenues of $2.6 billion in 2019 and 603 stores, Pennsylvania Liquor Control Board is growing consistently for past decades.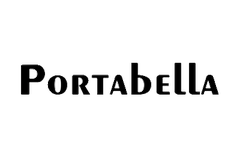 Portabella
Portabella is the largest privately-owned men's specialty store in the United States.
Sally beauty
With close to 5000 stores worldwide, Sally Beauty is one of the largest distributor of professional beauty products.