Mejorando La Experiencia Del Cliente - Transformando Los Sistemas POS
A modern Point-of-Sale (POS) solution is critical to deliver the enhanced digital experience customers expect in stores. A POS implementation should be able to introduce new features quickly and improve operational efficiency without increasing complexity and running costs.
POS Modernization Services
Retailers have many options to improve their existing POS systems. From an upgrade or replacement of the existing POS application to re-engineering and transformation of the existing implementation. SkillNet helps retailers transform their POS systems globally across all of these options. Our teams of expert consultants provide services from solution and customer journey design to implementation and managed support at scale.
SkillNet provides the following services to modernize and implement optimal POS solutions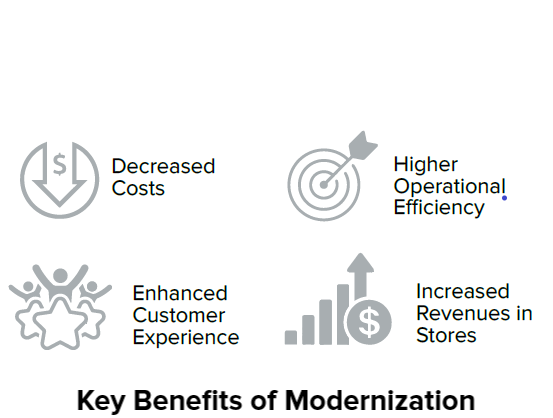 Standards For A Successful POS Modernization – Systems Evaluation
For a successful POS modernization program, retailers have to identify tactical and strategic ways to improve existing POS systems. We measure existing POS implementations against the following standards of successful modern commerce leaders.
Disponibilidad de viajes del cliente
Descubra los viajes disponibles frente a un catálogo de viajes de mejores prácticas
Análisis de puntos de fricción (incluye los principales flujos de pedidos omnicanal) para identificar interacciones que se pueden mejorar digitalmente
Ajuste del producto
Compare las funciones principales de la aplicación POS con la implementación existente de POS
Identifique personalizaciones existentes, brechas, oportunidades de simplificación y la alineación con el roadmap del proveedor
Movilidad
Capacidad móvil y configuración en las tiendas para dar servicio a los dispositivos móviles del personal y de los clientes
Aplicativos de Comercio Moderno
SkillNet's Modern Commerce Engine fast tracks a retailer's POS Modernization journey. It consists of a set of tools and methodologies which accelerate the implementation and migration of enterprise commerce applications. Based on the customer's commerce transformation journey, Team SkillNet uses the applicable tools to speed up delivery and improve ongoing support. Highlight modules include:
The Customer Journey Catalog
roadmap de modernización
Evaluación gratuita
SkillNet ofrece una evaluación gratuita de 2 días de sus sistemas POS actuales. La evaluación incluye talleres guiados, revisión de su gestión de incidentes y documentación de arquitectura y demostraciones comparativas de Modern Commerce Engine.
On completion of the assessment, SkillNet will provide a report on the status of your current retail POS modernization journey. It will highlight areas which have opportunities for immediate improvement, including practical recommendations and potential next steps to maximize the value of current investments. Finally, the report will help you establish a roadmap for the modernization of the store systems in alignment with your business objectives.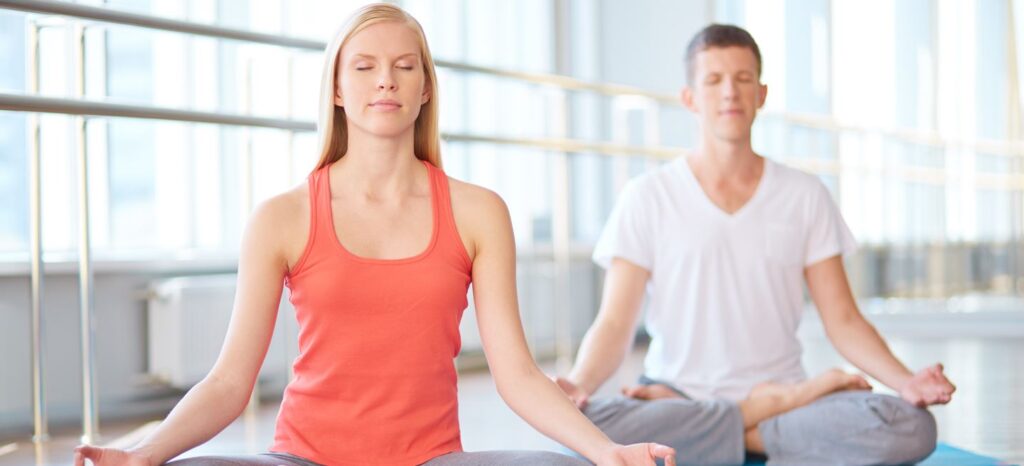 Reingeniería de POS para retailer de ropa líder
Un retailer de ropa líder, incrementó con éxito su nueva línea de ropa personalizada 5,5 veces en tres años, con la reingeniería de SkillNet de sus sistemas POS legacy para una mayor velocidad, selección y servicio. Ahora, los consultores expertos en estilo y vestuario, utilizan una instore app en un dispositivo portátil para, diseñar y pedir ropa a la medida.
Gary Konitzer

Diretor de TI, Fleet Farm

Apreciamos la dedicación y la experiencia omnicanal de SkillNet en la creación de una experiencia atractiva para nuestros clientes. La nueva aplicación móvil nos ayuda a conectarnos directamente con los clientes y brindar mejores servicios. Ya estamos viendo el impacto del aumento del compromiso.

CEO

Um Varejista Global

A experiência da SkillNet como líder em implementações internacionais de Xstore e transformações omnichannel fez dela uma escolha vencedora como parceira de implementação para a expansão nacional de nossa empresa.
Póngase En Contacto Con Nosotros
SkillNet Solutions, Makers of Modern Commerce, brinda servicios de consultoría y tecnología a empresas que se están transformando digitalmente en empresas comerciales modernas.