SkillNet alongside Disney Store in a story run by Strat-e-gize magazine on Disney Store's efforts to elevate their brand by transforming their IT infrastructure and style-of-business in all their stores, including international locations.
"…When Disney wanted to roll out its new POS system, it turned to partners Oracle, Deloitte, and SkillNet…"
Check out the Fall 2011 Issue of Strat.e.gize Magazine and turn to Page 50 for the article titled 'Elevating the Brand.'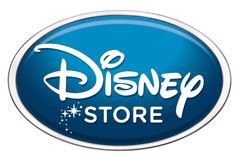 SkillNet's own Anurag Mehta was also featured in a spotlight section of the article with an opinion piece titled the 'The Point of the Sale' which is excerpted as follows:
Honestly, point of sale is a misnomer: A sale is not at a single point; the selling has gone on for long before a transaction is register-ready, and the customer relationship will progress later as well. Case in point-People go to Disneyland already looking to feel enchanted, and delighted. When I buy a pink shimmering dress for my daughter at a Disney Store, sure, she feels like a princess, but I feel like a King too. It would be difficult to not be put off by surly service or less-than-a-magical experience. And this royal family does get into a huff when the register doesn't ding at a steady clip and is kept waiting.
To keep the lines moving, a point-of-sale (POS) system has to work without a hitch. A store is not a store if there is no POS software at the register, so it has to be implemented on time. Every register has to connect to a back-office system so inventory-levels can be updated in real-time, and the princess at the register demands loyalty points, so the POS system has to be integrated with other systems. The store has to be kept well-stocked; new arrivals and store-specific discounts have to show up on the website, so process streamlining is also called for. And every store in every region across countries has to look and feel the same.
It is therefore impossible to isolate the POS-or any system for that matter-from the user experience. That is the approach SkillNet takes when implementing, customizing, or integrating any system. For Disney Store, POS systems implementation and customization was done in a phased manner. In phase one, SkillNet drew on its point-of-sale and systems integration experience to help Disney Store achieve customer-centricity in 330 Stores in seven countries. Now, the goal is to enable consistent and enhanced user experience in more international locations.
As with Disney Store, SkillNet has worked with over 80 retailers worldwide and developed best practices in POS Inventory, Merchandising, E-commerce, and Multi-Channel integration. Retailers benefit also from our strong partnerships with industry-leading vendors such as Oracle Retail, Endeca, hybris, and Unbound Commerce.
***This excerpt is courtesy of Strat-e-gize Magazine, Fall 2011, Page 54.