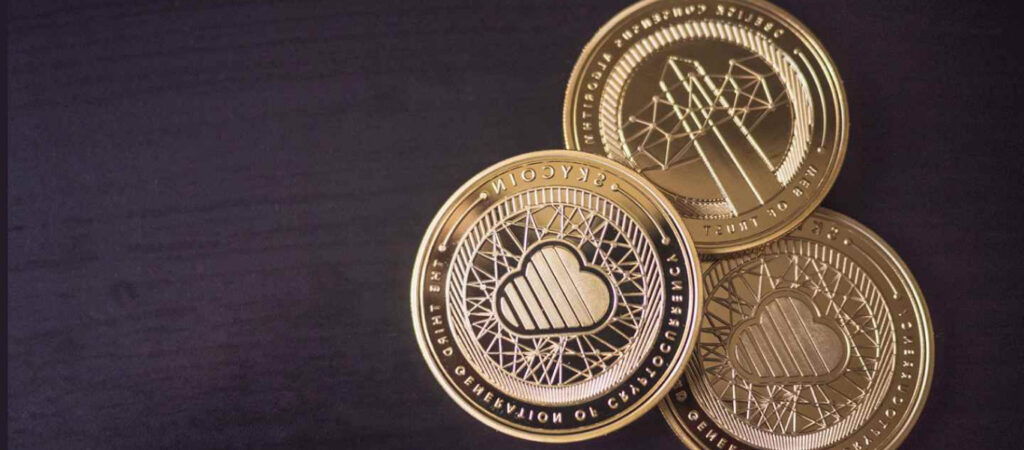 The retail industry was one of the first and most disrupted industries by the emergence of the internet. What years later would be referred to as Web 1.0 drove exponential growth in remote selling with the eCommerce revolution. The arrival of Web 2.0 with social, mobile and SaaS was also very impactful, so much so that all of these innovations are now taken for granted and mainstream in the retail industry.
Impact of the Blockchain on the Retail Industry
Some technologist now believe that Web 3.0 is the adoption of crypto for delivery of existing and new services which will disrupt the retail industry. However, this is not yet widely accepted as the next step for the Internet. The wild swings on the prices of coins largely impact the discussion on the potential utility of the technology. There are plenty passionate proponents and detractors. Add to that the leading industry in application is not retail but finance and the picture specific for retail is even less clear.
Will Cryptocurrency Accepted By Retailers?
When most people think of blockchain in retail, they think of the ability to accept Bitcoin as a tender. News of Tesla accepting Bitcoin for then stopping the acceptance of Bitcoin made headlines recently. With the price of Bitcoin moving up and down and being considered by many as an investment hedge against USD inflation it is unclear why would anyone use it to buy a car.
There are other use cases in retail which are more interesting. Arguably with far more potential to disrupt the retail industry:
Payments: with the introduction of blockchain in retail, this is indeed a wide potential area for disruption. Crypto should be able to provide anonymity and decentralization at scale for payments. Some services from DeFi (decentralised finance) will be made available to retail. While there are multiple approaches for feasibility, solutions around stablecoins are the most common. As of this writing there are already hundreds of different stablecoins in the market. Big retailers like Wallmart or El Corte Ingles might seek to create their own stablecoins while there are platforms available in which to develop solutions like Celo. Another utility is for consumers in developing countries. SkillNet worked in the last decade with retailers in Africa to introduce M-Pesa, which allowed for digital payments for people without access to a debit card. This new generation of solutions, over the next decade, will be able to extend the portfolio of financial services for those without or with limited access to traditional banking to include things like credit and insurance.
Personal identifiable information and loyalty systems: out of the Dapps (decentralised applications) being built at the moment, those that deal with customer information might prove most disruptive for retail. A key driver for retailers to unlock value is to provide a personalised experience. The main barrier of adoption, other than technology, is the initial disclosure and subsequent management of personal information with relation to privacy and security. Crypto can potentially provide the intermediate tier which enables personalization features without customer disclosing personal information or retailers storing such information. Combined with systems of reward which can also be blind to PII , this is an area for potential large changes. The business model for these applications in which selling customer data is not an option, remains to be seen. Loyalty systems based on blockchain are starting to emerge for other industries but are much less ambitious in leveraging a decentralised model.
Trusted supply chains: traceability in the supply chain through blockchain was perhaps the first enterprise use case widely in pursuit for Crypto. There have also been barriers to these solutions over the last five years. Schemes not being truly decentralised and open but being managed by large tech companies has been one. Another issue has been the link between proofs in the physical world and on chain proofs given the limitations of storage and the security considerations of the blockchain. Innovation to overcome these barriers is ongoing. The prevalent approach for implementation is to introduce smart contracts which have access to physical proofs through APIs that trigger on chain events. One example of these is Chainlink, which allows smart contracts on Ethereum to securely connect to external data sources, APIs, and payment systems .The scale of investment in these initiatives is already in the billions of dollars.
Receipts and return management: one way to easily classify blockchain initiatives in retail is to think of them as before or after customer purchase. For the latter, the creation of receipts and management of transactions is another potential area of disruption in retail. In a crypto solution, a receipt can be a token and a return policy a smart contract. Another potential approach is use of NFTs. Non-fungible tokens have raised in popularity due to outlandish purchases recently. These unique tokens can map to what today are serialised items in retail. In hospitality they could map to event tickets
Marketplaces: currently for a marketplace the authenticity and reputation of buyer and seller are critical for a particular transaction to take place. These are mainly driven by the previous activities of both users on the marketplace and the amount of data they are willing to share between them. Crypto can anonymise their identity and yet increase the security. It can also through smart contracts place proofs on the goods sold and hence change completely the technology and process that underpins these digital exchanges.
There are still technical barriers for blockchain in the broad adoption of crypto in the retail industry. Still, the investment in the sector and the amount of continuous innovation is impressive. The current performance limitations, high energy consumption and high transaction fees are barriers to this solution. Still, the use cases in which crypto has value could drive the innovation required to overcome them.
Some of the current limitations in crypto might need to be resolved before really going mainstream or the utility for some use cases just might win regardless at the end.
These are exciting times and we will soon find out how retailers will accept cryptocurrency and the disruptions to the retail industry.
This Blog first appeared on Medium.
Photo by Stanislaw Zarychta on Unsplash