In their book The Sentient Enterprise: The Evolution of Business Decision Making, Mohan Sawhney and Oliver Ratzesberger argue that agility doesn't like scale and scale doesn't like agility. But modern commerce leaders are quickly adopting agile methodology in retail at scale. This is necessary in today's business environment. It has become critical for retailers to increase their speed of execution, pivot using early customer signals, sharpen productivity, reduce cost without sacrificing innovation while engaging employees and staying ahead of competition.
Combining stability and dynamism, two seemingly conflicting goals, has become central to agility in retail. Fortunately, technology is making the task of becoming – and staying – agile easier. Agile retail industry software (applications) is coming to the rescue of today's modern retail businesses. However, a majority of retailers, continue with their existing applications. These are proving to be barriers in responding to evolving customer needs. The question that retailers will ask soon is: How can we change that?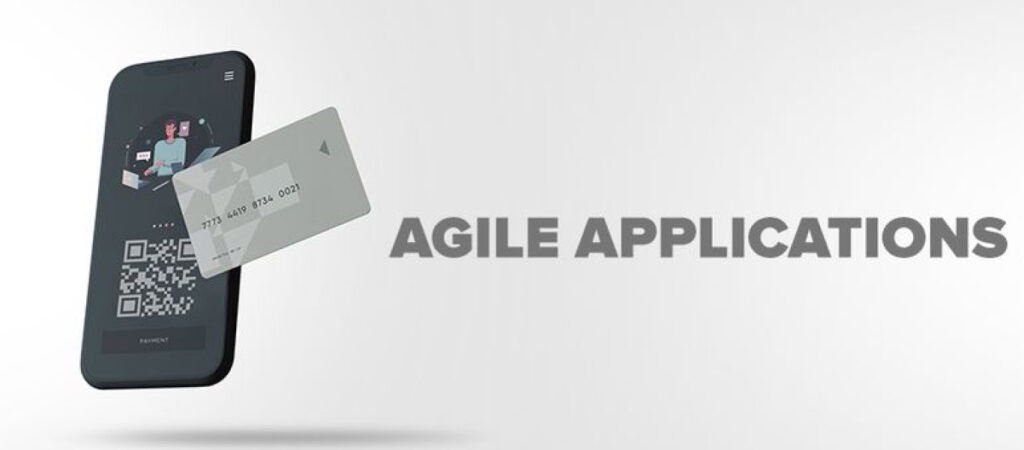 A couple of years ago, Gartner examined what businesses did to become agile. The answer should surprise no one: Most of them had considered over 8,000 significant software purchases in the previous two years. 43% were ad hoc buying efforts—efforts not tied to strategic plans or existing budget commitments. Gartner then asked the most obvious question: Is that agility or is that a sign of problems? Acquiring new capabilities using technology, as and when the market demands, is commendable. It is an indicator of a retailer's hunger to be agile. But if the software has to be retired with the next wave of change, it means trouble. Today, junking applications every two to three years does not signal the thinking of an astute retailer. Acquiring agile software is the way forward.
What is agile methodology in retail industry software?
Let's quickly examine the factors that determine a typical purchase decision for retail software. First, the application must meet the complete laundry list of features to drive business (functional and technical fit) and it must provide the user experience that employees demand (performance fit). Then, it must be stable, secure and backed by reliable support. Finally, the price tag should fit an organization's budget and value expectations. This used to be the simple and sensible way to look at software purchase decisions when long-term stability was the desired goal. Now the world has changed.
Today, the retail business environment is fluid. Nothing that is certain today is guaranteed to remain certain tomorrow. This has brought about a dramatic change in the way retail software must be evaluated. The most important criteria for a software purchase decision must now be the inherent agility of the application itself. That may be overstating it but you get the point: Agile methodology in retail software is as important as features, usability, stability, security and support.
Is your retail application easy to integrate? Is it modular and containerized so it can be run on any infrastructure—bare metal, VMs, cloud—without having to refactor it? Can be developed, delivered, deployed and even rolled back with ease? Can it be experimented upon and allow businesses to fail fast and recover faster? Is it fault tolerant so that it allows its components to fail without bringing down the entire process? In other words, there must be an agile transformation in retail application and allow for all this and more, as and when required in the future.
Software agility has become a tremendously important criteria for retailers. It should now be the logical deciding factor between a "Buy" or a "Don't buy" decision.
The importance of agile in retail industry cannot be emphasized enough. Amazon, for example, deploys new code every 11.7 seconds for its app. This is done to achieve a variety of outcomes, from reducing the frequency and duration of outages to helping add new capabilities and fulfillment channels; from adjusting for regional needs to reducing compute requirements.
A good place to start with agile retail applications is to examine how quickly they can be re-engineered. Can they extend functionality required by differing markets and regulatory regimes? Can they manage unstable workloads, adapt to new networks, integrate with and leverage varied data sources? Can they continue to deliver a constantly improving user experience and bring agile transformation in retail?
Agile in the retail industry is new. It can be difficult to adopt. There are organizational barriers and traditional processes to overcome. But retailers who take the leap into the test-and-learn world of agile will not be disappointed. They will build deeper customer engagement and discover a new way to remain competitive.
There are some outstanding examples of agile applications in our midst. Among them we cannot afford to miss the agile nature of web browsers. Hats off to the developers of Chrome, Safari, Edge, Firefox and Samsung Internet. These continue to add new functionality, adapt to new plug ins, adjust for changing user behavior and diverse display devices. All of us appreciate the agility of web browsers. Think of them as the role model for agile retail applications.
In summary, applications you invest in must have a quality that is central to a modern enterprise—they must be agile. Agile applications refuse to die. They allow themselves to be constantly re-formed. They are built to evolve.