SkillNet helps lululemon stores upgrade to drive safe in-store customer experience.
After closing in March, lululemon US, Canada & Europe stores began re-opening in early June. This meant an increased focus on safe shopping for guests (customers). As the first of US stores went live with Oracle Xstore POS upgrade in June, it allowed lululemon to initiate several measures to enable safe shopping.
As part of its "Make it together" program, SkillNet partnered with lululemon to identify one of the important initiatives to make shopping in the stores a safer experience. SkillNet used its POS expertise to reduce customer touch points during checkout process. For example, instead of having customers select their preferences for opting in or out of the retailer's email campaigns, the educators (cashiers) can now directly do it on their behalf. This change makes checkouts both safe and quick, and enables smoother interaction between customer and cashier.
As a result of the POS upgrade, guests who shop online can now ship gifts to home, and also drop off their returns at the door instead of entering the stores. The upgrade also improved reporting capability for better decision making.
While the upgrade began before the pandemic, SkillNet team collaborated extensively and worked remotely to overcome shutdown challenges, including moving some of the testing hardware to their homes and supporting longer acceptance test cycles.
Another key challenge of the upgrade was the large amount of data that needed to be migrated. In order to expedite the process of migration, SkillNet used its StoreHubTM platform to load data. With StoreHubTM, the team was able to use the available service connectors to the POS system without creating new integrations and this resulted in shortened timelines. SkillNet also introduced DevOps for the automation of build, tests and releases.
The upgrades not only enable lululemon to ensure safe shopping during Covid-19 but also be more prepared to ensure richer store experience in the new normal.
The "Make it together" program is a SkillNet initiative to support its retail partners during the COVID 19 pandemic. As part of the program, SkillNet provides free modifications to retailer's POS, ecommerce and other applications, that enable safe and convenient shopping for their customers.
Check out or StoreHub services
Check out our Oracle Solutions services
All trademarks and IPs on the website are the properties of their respective owners.
SkillNet enables Luxottica to speed up technology deployment cycles through automation and the adoption of DevOps processes.
With a strong portfolio of retail brands and 9200 stores, Luxottica is well positioned to serve every segment of the North American market with a variety of differentiated products & services, including the latest designer and high-performance frames, innovative lens options, advanced eye care, everyday value and high-quality vision care health benefits.
Luxottica aims at expanding its market through stronger retail distribution while consolidating its wholesale network and further growing its presence in e-commerce, department stores and travel retail.
As a brand leader, Luxottica has been taking initiatives to build agility in its online and offline technology and operations to continuously deliver improved customer experiences. As part of this initiative, Luxottica partnered with SkillNet to increase the speed of change in technology that is currently deployed in North America stores.

Retail applications like Point of Sale are traditionally viewed as less agile than their online counterparts, for good reasons. These applications are often complicated with dozens of intricate touch points with in-store hardware and software systems. They must work flawlessly for thousands of store employees over millions of purchase transactions. Glitches in Point of Sale can disrupt customer experience and hurt brand image. Therefore, retailers extensively test these systems before deploying to stores, and are wary of introducing frequent changes. This poses a big challenge when shopping experiences are constantly evolving under the effect of demographic shifts and technology advances. This year COVID-19 has pushed the envelope further.
Luxottica's technology team together with SkillNet is overcoming this challenge by applying agile DevOps techniques. First step was automation of the testing process involved in Point of Sale deployment. For this, SkillNet leveraged its expertise in developing test automation for Oracle XStore POS using xUnit, an opensource toolkit. This automation has reduced the testing cycle time from 48 hours to less than 2 hours, accelerating the deployment of technology changes to drive richer in-store customer experiences.
Next, Luxottica is working with SkillNet in automating the Point of Sale deployment process, which will complete the continuous integration and continuous deployment (CI/CD) pipeline. The success of this program has encouraged Luxottica to look at other systems in their global operations that can now be automated.
Check out our Commerce accelerators – commerce DevOps services
Check out our Oracle Solutions services
All trademarks and IPs on the website are the properties of their respective owners.
Global cosmetics retailer increases growth margins with seamless POS unification across 50+ countries
Brief
Multi-brand cosmetics retailer reduces costs, complexity and accelerates digital transformation by unifying multiple POS systems to a single upgraded solution.
 About the client
The client is a global leader in prestige beauty – delighting consumers with transformative products and experiences, inspiring them to express their individual beauty. With a diverse portfolio of 25+ brands, they are the only company who focus solely on prestige makeup, skin care, fragrance and hair care. They operate over 1500 freestanding stores and 1,700+ E/M-commerce sites in 50+ countries.
Challenge | POS unification across 50+ countries
Most of the client's 25+ global brands had become a part of the client's portfolio through various acquisitions. This meant that most of the brands provided independent in-store experiences with different underlying CRM and POS systems. The diverse in-store systems meant high maintenance costs, complex license management and vendor agreements. Small changes to the system required complex planning to cascade through the overall landscape.
The client also found it difficult to roll-out promotions or omnichannel capabilities globally. The systems also hampered the client's ability to introduce critical initiatives such as BOPIS (Buy-Online-Pickup-In-Store) and BORIS (Buy-Online-Return-In-Store). All of this could impact the client's charter to delight consumers with transformative experiences.
Solution | Ensuring continued seamless omnichannel experience
The solution was to migrate different brands, retail stores in various countries and disparate content to a consolidated in-store experience underpinned by a single POS solution with minimal disruption.
SkillNet started the engagement by harmonizing the global code base. The harmonization was intended to create a baseline system for all the brands and geographies while maintaining those components that had reuse value. SkillNet's multidisciplinary agile teams and DevOps engineering helped automate and accelerate different stages of the project. The SkillNet solution also addressed the regulatory and fiscal requirements required by various countries. As a result, customizations across geographies were reduced and the delivery cycles shortened across brand silos.
During country wise implementations, a flexible design was created for extensions and services. This enabled reuse across different geographies. The global code base provided multiple layers of functionality which were applicable across regions, specific geographies, store formats and brands. The core functionality for omnichannel capability is being delivered globally. The solution also enabled BOPIS (Buy Online Pickup In Store), BORIS (Buy Online Return In Store) and OOFIS (Order Online From In Store) features. These have been introduced at country and brand level with minimal disruptions.
The roll out has been completed successfully for a majority of countries across Asia, Europe and North America.
The solution includes the implementation of Oracle Xstore POS and Oracle Retail Customer Engagement.
Results | Digital Transformation supports growth margins
Since its introduction, the client has reported robust growth in sales and growth margins due to the seamless omnichannel experience.
The unified POS solution allows the store associates to spend more time with customers on sales floor and this provides them with opportunities to cross sell and upsell products. Since the solution is being driven by services and base configurations, it has also increased customer engagement time and enabled cost savings.
The single global code base solution has also helped streamline vendor licensing, software upgrades, maintenance costs and provide system support from one single location. Faster release cycles have also helped accelerate the client's digital initiatives.
SkillNet received the "Best Drive in Innovation and Process Transformation" award for its contribution to the client's digital transformation.
All product names and trademarks are property of their respective owners.
Luxottica doubles the speed of change deployment
Brief 
SkillNet enables Luxottica to double the technology deployment cycle through automation and the adoption of DevOps processes.
About the client
Luxottica is a leader in the design, manufacture, and distribution of fashion, luxury, and sports eyewear. The Group's global wholesale distribution network covers more than 150 countries across five continents and is complemented by an extensive retail network of approximately 9,200 stores mostly located in North America, Latin America, and the Asia Pacific. They also have a strong online presence.
Since 2017, SkillNet's highly experienced business and retail consultants have supported Luxottica's drive for higher customer responsiveness.
Challenge
As a brand leader, Luxottica values customer experience highly. Their drivers for change are "need for higher customer responsiveness" as well as higher "business agility". Both these require quick deployment of changes to technology.
The Luxottica team handles multiple new releases every year. With a complex landscape of products and solutions, the deployment process was laborious for even small updates and enhancements. Technology release cycles were weighed down by a prolonged release process that was manual, prone to rework, and involving physical upgrade of store POS systems. This operational inefficiency resulted in increased costs and lower business agility.
Solution | Improving efficiencies in POS solution management with DevOps and Agile
The SkillNet team assessed the end-to-end deployment process. Drawing on the team's deep retail systems expertise, SkillNet recommended a revised efficient approach by adapting DevOps and agile for POS solution management in a phased manner.
The first phase was the automation of the quality control process for build testing. SkillNet created automated test scripts to perform the regression of point of sale application. The automation changes which were introduced were independent of the changes being made on the POS application. This not only gave the Luxottica team more control but also ability to consider newer technology adaptations for expanded functionality.
Benefits | Improving customer responsiveness and business agility
With automation and adoption of DevOps processes, Luxottica has been able to
Add functionality to the POS systems to ensure quick response to customer demands without dependency on external partners. This was not only more efficient but also reduced costs
Two-fold increase in the speed of deployment (from 10 days per release to 5 days) by automating test scripts
Decrease in costs due to the reduced rework
All product names and trademarks are property of their respective owners.
A leading apparel retailer grows new personalized services line 5X in three years through speed, service & selection supported by POS reengineering
Brief
A leading apparel retailer, successfully grew their new Custom Clothing line 5.5X in three years, with SkillNet's reengineering of their legacy POS systems for higher speed, selection and service. Now client's Expert Style and Wardrobe consultants use an instore app on a handheld device to design and order custom tailored clothes.
About the client
The client is a leading specialty retailer, who deliver personalized products and services through an expansive omnichannel network that includes over 1,400 locations in the U.S. and Canada as well as branded e-commerce websites.
Challenge | Major technology transformation required to compete on speed, selection and service
The client offers ready-to-wear clothing across their multiple specialty stores brands. In 2016, client saw an opportunity in offering Custom Clothing at the stores.
Expert wardrobe consultants and master tailors used an in-store app not only to order custom apparel but also advise on customizations available in styles, colors, fabric choices and for an optimal fit.
However, the interaction offered a very narrow range of options for custom details like working buttonholes, pick stitching, lining, thread color and more. In order to enhance customer experience and compete better in Custom Clothing, client needed to focus on three things: speed, selection and service.
This was now a technology challenge for the legacy POS system. Clients heavily customized POS, still using flat files, required a three-month cycle to add every single custom option. As a further challenge, each of the nine sub-brands had their own customized legacy technology.
Over the years, as no commercially available system could match the unique requirements, the legacy POS had been built with heavy customizations to match the business needs of client's nine brands. This introduced technical debt and a limited ability to introduce new features without high risk of operational impact in multiple areas.
The client realized the need to re-engineer their existing monolithic solution to enable further changes to their systems. In order to do this redesign from within they needed a partner with deep experience and capability on POS solutions that could work both with the latest technologies and the deployed legacy. They engaged SkillNet.
Solution | Technology transformation using microservices, implemented incrementally
SkillNet proposed a microservices approach for the legacy POS replacement. Their POS and stores expertise allowed them to identify the microservices to be extracted and used across multiple channels, providing omnichannel capability from the ground up. The creation of these services also meant the removal and simplification of existing POS customizations.
The first step was to re-architecture their data model. SkillNet created catalog, store, inventory schemas and built the micro-services on top of these schemas.
The Store Service updates the data pertaining to a store and also manages the events and product labels available for the store within the company. Catalog service focuses on information pertaining to products, fabrics, models etc. It also holds the key information of a factory, company and labels available. When customers browse online, this application provides the information which is displayed. The Inventory service provides information on any given fabric, based on the factory where its available.
In order to make the changes in the monolith system, the team not only needed a different architecture and tools but also introduced a different way of working, The DevOps enablement and agile approach represents complete transformation from previous practices for software development and project execution.
While the transformation is ongoing, the initial phase has allowed introduction of new features in stores. To introduce these changes, SkillNet proposed a "Strangler Pattern" for incremental transformation of the overall solution. This allows for new features to be available early and avoids the need for a big program with a cliff hanger at the end of the implementation.
Benefits | Increased Selection and Service Leads to 5.5X growth in three years
The addition of new options (like a buttonhole or a thread, for example) would take three months before the transformation. After the reengineering, the client is able to add new options within days, which means that customers now have a higher selection and service available to them quickly.
At one of the brands, the reserve custom line offers over 150 fabric choices from the most prestigious Italian mills and can be ordered in various silhouettes and styles. Customers can select from a variety of authentic custom details like working buttonholes, pick stitching, lining, thread color and more. Another of the brands custom line offers over 120 fabric choices. Customers can personalize their suits, sport coats, dress trousers, vests, tuxedos, and dinner jackets with various fits ranging from slim, tailored, and traditional.
The Custom Clothing business has grown to $276 M across brands in 2019, from $50 M three years before, a 5.5X growth.
Given that the state of the art, leading-edge Retail systems are modular and support upgrades across business processes, the client's team can easily maintain and deploy them independently. They can also adapt to leading-edge technologies easily.
SkillNet's approach has resulted in the creation of a platform that can support continuous evolution. With a solution that can be tailored and modified quickly, the client can now offer a seamless customer experience.
During Covid-19, client's team has used the microservices architecture to seamlessly enable online ordering for curbside pick-up.
All product names and trademarks are property of their respective owners.
In Partnership With Amazon Web Services
Companies are accelerating the move to the cloud of more of their critical business applications. However, lift and shift strategies don't maximize value and pure microservices approaches are not practical for most organizations without very significant investment.
In this webinar, we will cover practical reengineering examples in AWS to help retail and hospitality organizations increase the value of their migrations to the cloud. Including:
AWS Guidance Patterns for Migrating your existing POS solution
Extending omnichannel capabilities in AWS
Creating new customer journeys leveraging your existing applications and AWS
Sally Beauty's retail makeover allows shoppers to "click and collect" at more than 3000+ stores worldwide
Brief
Sally Beauty partnership with SkillNet makes the mammoth task of integrating 3000+ stores to legacy systems a breeze. As part of the solution, SkillNet used its StoreHub platform to integrate more than 20 inbound and outbound interfaces seamlessly from Xstore solutions, Oracle Retail Customer Engagement (CE) and legacy enterprise systems. The system handles millions of daily transactions associated with customer records.
About the client
Sally Beauty Holdings, Inc. is an international specialty retailer distributor of professional beauty supplies. Through the Sally Beauty Supply and Systems Beauty Group businesses, the Company sells and distributes through 3,000+ stores, including 158 franchised units, and has operations throughout the United States and 13 countries. It offers professional beauty products to both retail consumers and salon professionals. It operates two formats of stores; one for saloon professionals and other for retail shoppers. These formats have different product catalogs, pricing, and customer base.
Challenge | Complex integration issues delaying Oracle xStore Upgrade
In 2018, Sally and Beauty Systems Group wanted to enhance customers' shopping experience through the convenience of "click and collect at store" and "click and delivery." Sally Beauty team decided to upgrade their POS systems to xStore. They wanted to ensure data integrity across brands in order to get a single version of truth with reporting at enterprise level. This was a challenge given the global scale, large number brands and stores the company operates.
Sally Beauty had a diverse IT solutions ecosystem for managing business operations and it ranged from legacy solutions to on-prem and SaaS apps among others. This meant that new store solution implementation would involve complex integration. Due to several unsuccessful attempts to address the complicated integration issues, the upgrade project had been stalled for three years.
Solution | StoreHub, SkillNet's platform framework for integration
Sally Beauty partnered with SkillNet to take advantage of their deep expertise in retail systems and Oracle xStore to address the integration challenges.
An audit identified missing documentation for the legacy systems as one of the issues contributing to the complexity of the integration. SkillNet's expertise in retail data management not only helped resolve documentation gaps and application scalability issues, but also reverse engineer complex issues.
SkillNet used its proprietary StoreHub accelerator, to surmount the complex integration challenges and speed the data integration process. The solution team integrated more than 20 inbound and outbound interfaces seamlessly from Xstore store solutions, Oracle Retail Customer Engagement (CE), and legacy enterprise systems. The transaction and data records run into hundreds of millions. StoreHub worked seamlessly with the legacy systems.
Currently, several million customer records are updated daily from the SaaS application and Oracle EBS to CE and Xcenter. Throughout the day, StoreHub processes store inventory and pricing data periodically and offers alerts in case of exception. These alerts help take preventive and corrective action.
Finally, SkillNet created a single version of truth data and enterprise level reporting at the head office with data from 3000+ stores.
Results | Enhancing customers' shopping experience through the convenience of "click and collect at store" and "click and same day delivery"
Sally Beauty went from taking no new stores online for 3 years to 3000+ stores live in less than 2 years. The new commerce systems and the ability to process vast amount of transactions means that the Sally Beauty team can generate customer, inventory and other business insights seamlessly for making mission critical decisions without any delay.
Given the changes in buyer behavior in the past few months, the ability to process increasing amount of transactions has enabled Sally Beauty to offers customers the convenience of "click and collect at store" and "click and get same day delivery", 6 months earlier than schedule. This has resulted in a 40% increase in online orders with same day delivery feature.
All product names and trademarks are property of their respective owners.
Holland & Barrett accelerates Retail decisions with real-time data
Brief
Holland & Barrett International (HBI) accelerates the pace of retail business decision-making by implementing a data mart to enable stores to respond in real-time to customer needs.
About the client 
HBI is Europe's largest health and well-being retailer of branded and own-label products across a wide range of vitamins, supplements, specialist food, sports nutrition, and ethical beauty. Founded in 1870, they focus on making people healthier and happier, operating more than 1300 stores worldwide as well as an expanding e-commerce business.
A partner since 2012, SkillNet's highly experienced retail consultants have designed and implemented POS solutions (2500+ Registers) to ensure seamless customer experience across various brands (6,000 Products) and multiple channels.
Challenge | Continuous product innovation requires real-time data
HBI constantly innovates to meet customers' needs, whether it is ethical sourcing or digital transformation to provide a world-class shopping experience. Continuous product innovation requires the client to better harness their data in real-time to make decisions such as refilling store inventory to avoid stock outs, product manufacturing batch-sizes, offering new discounts, promotions, and customer rewards.
HBI 's business decision making was based on spreadsheets using data collected in silos from diverse systems and sources such as stores, audited sales, online sales, and SKU/stocks data. This meant the process was slow (up to 48 hours to collect data), prone to mistakes (no single version of the truth), and not able to support business information requirements. This lack of real-time visibility was impeding the pace of innovation and customer responsiveness.
Solution | Improving business efficiency and customer experience through a data mart
SkillNet's team of business domain and tech consultants identified the key business areas and decision insights required by HBI's business finance teams.
Then, SkillNet created a data mart as the single source of truth by integrating data from multiple source technologies such as stores, audited sales, online sales and inventory. Using Oracle's Business Intelligence platform, SkillNet automated data collation and report generation.
Hundreds of manual spreadsheets were replaced by automated reports that were run hourly, daily and weekly. Business users now have the ability to create near real-time visually impactful reports with self-service tools.
The solution enabled the HBI team to gain visibility and proactive actionable insights across store systems and various lines of business.
Benefits | Making Better Decisions with real-time data
Availability of near-real-time (as compared to 2 or more days earlier) integrated data with automated reports
This has considerably reduced business decision cycles
Proactive decision making due to the business teams' ability to generate user-friendly reports with near real-time data
Near real-time hierarchical store dashboards (Region, area, Store) and KPI reports on sales, ACT, conversion, engagement and loyalty participation
Dashboards with deeper data insights have helped the HBI's business & store teams uncover newer insights
More informed decisions regarding inventory, discounts, shrinkage, product scan data and channel resulting in better responses to customer requirements
Teams are being able to view sales data in near real-time and be more effective in their stock allocation and replenishment
Reduction in thefts and shrinkage
Regional Managers were spending ~15hrs per week on analyzing and customizing reports. They now spend time with Area Managers and Store Managers to drive store performance
SkillNet's team of the business domain and technical consultants continue to partner with the client on on-going digital initiatives to enable innovation to meet customer's needs and well-being.
All product names and trademarks are property of their respective owners.
The Covid-19 crisis and the need for social distancing have made retailers rethink the right design of integrated payment solutions along with an increase in the number of channels and payment types. This feature not only critical but has also become essential, as customers avoid touch and proximity in their shopping experiences.
Watch SkillNet's webinar "Reimagining payments for Modern Commerce" where we take a look at the projects and initiatives that retailers prioritized for the New Normal of Modern Commerce
WE DISCUSSED:
Common challenges for the successful delivery of omnichannel payment integration pre-COVID
New business drivers for reimagining payments in the era of COVID
Current payment initiatives from our customers to address the lockdown and new normal
SkillNet's StoreHub UTP approach for unified transaction processing
Speakers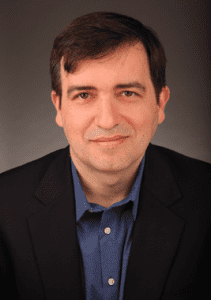 Antonio Alvaro
SVP Solutions & GM EMEA/LATAM, SkillNet Solutions Inc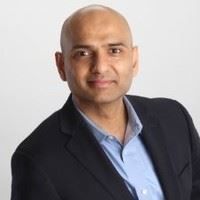 Gaurav Rastogi
CEO – Doloop Digital
Watch the full webinar: Here
NRF (National Retail Federation) is the biggest global industry event for retail with 40k+ attendees and 800+ exhibitors. As always, NRF2020 will be held at Jacob Jarvits NYC location from Jan 12-14, 2020. According to NRF, it is the must-attend week where retail movers and shakers from around the world come to learn, share, collaborate, network and inspire. SkillNet will be in presence again this year. Come join us, at NRF booth #1334 and learn how we are transforming retail.
We will also host our annual customer appreciation event "Spark" on Jan 13th. Spark is an invitation only event where SkillNet's past, current and future customers come together to network and exchange experiences in a fun, informal setting.
For invitation reach out to us at http://www.skillnetinc.com/contact/